Ads by Google AdSense
94.5 Kool FM - KOOL-FM

Info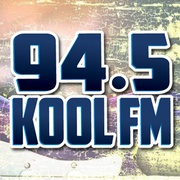 Kontakt: http://kool.cbslocal.com/contact-us/
Playlist
Frankie Valli - Grease
vor 3 Minuten.
10cc - The Things We Do for Love
vor 6 Minuten.
Don Henley - ALL SHE WANTS TO DO IS DANCE
vor 11 Minuten.
Playlist, tracklist, top songs played coming soon...
PC benötigt den Windows Media Player - Mac benötigt zusätzlich den Real Player - Siehe FAQs für mehr Informationen, wie das live streaming Radio funktioniert.